After nearly 40 years of working in the Banking sector in Toronto, and seeking both a new adventure and a fresh start, Kathryn Brown moved to the Bay of Quinte Region in 2010 and began to toy with the idea of opening her own business, while working as a consultant.
Known amongst her social group for her skills in the kitchen and for the love of entertaining friends with good fare, Brown already earned the nickname Kitchen Kate. Like most entrepreneurs, being able to turn your passion into a business is always a good idea, so after spending time getting the lay of the retail land in Belleville and the surrounding communities, Brown realized that what was needed was a place for folks who like to cook, eat and entertain to get unique, high-quality kitchen items.
So, turning her nickname into a business venture Kate's Kitchen opened its doors at 271 Front St.
"I spent about two or three months wandering up and down the streets getting to know the neighbours and seeing what was here and what wasn't here. I also went through several of the business retention and expansion reports that had been done to see what kinds of things consumers would like to see here. And what I found was there wasn't a lot of kitchen items and there wasn't a lot of specialty food. And since that falls in line when what I like to do as a hobby, it made sense to go that route," she explained, adding that she spends a lot of time and does a lot of research on the products she brings in, trying to source as many from within the local area as possible. Every item has a unique story, which Brown says is often what her customers are looking for.
"I tell people that I make entertaining as fabulous as you. What you're going to find in this store is not an everyday item that you would find in any big department store or in the mall. I don't carry mass product lines, so you aren't going to find 16 boxes of something. Everything that comes into this store is unique and there are typically only a couple of them."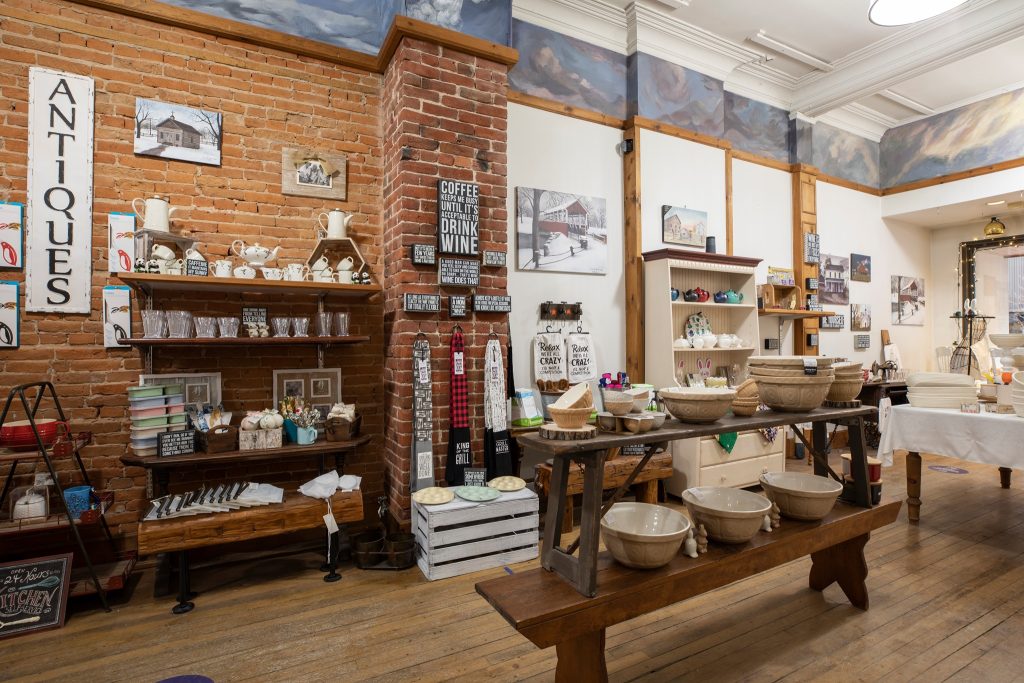 Early on in the process, Brown participated in the Pitch This Place business start-up contest run by Trenval, the local Small Business Centre, the City of Belleville and the BIA, earning runner up honours, but also gaining a wealth of knowledge about the ins and outs of running a small business.
"My business plan was all done and I was happy with it and even though I didn't win and get the free space, I decided to go ahead anyways. Because of all the downtown construction at the time I was able to negotiate a pretty good lease," she said.
Part of the reason for Kathryn's success is she did her homework before opening Kate's Kitchen, and she has also kept her finger on the pulse of what her customers are looking for, and is therefore willing to adapt to stay ahead of the curve.
"Not long ago I went back to Trenval when the construction was at its height and they were offering incentives for downtown businesses to help me bring in some new product lines, and help me have some cash flow over that particular holiday period," Brown explained.
For more information about Kate's Kitchen, visit www.kateskitchen.net