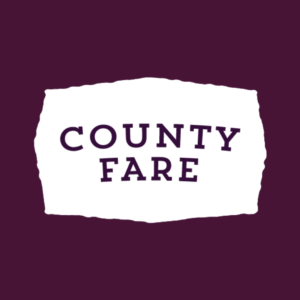 When Nan Keenan pulled up her stakes in Toronto in 2011 and moved to the County after purchasing an existing jam business, she didn't envision that the business would eventually experience such success. Nan started out canning in her home (which featured a small retail space) and attended local markets on the weekend. It wasn't until her sister Laurie was diagnosed as pre-diabetic that Nan realized there was a growing need for healthy, sugar-free products, and set out to make a difference.
Recently, County Fare has celebrated 10 years in business as well as being available in over 180 retail stores throughout Ontario! Not only do they offer delicious sugar-free jams, but they've grown their line to include sugar-free sauces as well.
Challenges & Success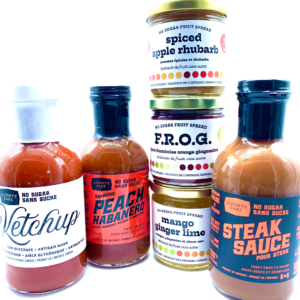 One of the biggest challenges Nan faced was during the research period. There were not a lot of great tasting, sugar-free alternatives out there, which meant spending a significant amount of time researching and testing out options.
After a lot of trial and error, Nan discovered natural pectin, an alternative to sugar that would not spike insulin levels and still tasted great. Upon this discovery, County Fare was born, and Nan's husband Greg and sister Laurie joined the team to keep up with demand for their new products.
Another challenge Nan has experienced has been through the lens of education. Sugar-free products often have a bad rap as being 'flavourless', a narrative that Nan has worked hard to dispel. She also believes it's important to have meaningful conversations about healthy food alternatives that promote and sustain our wellbeing.
Trenval has been monumental in ensuring that Nan has gotten the support and guidance she needs to meet her goals.
"In just two years we've managed to double our sales thanks to their [Trenval's] guidance and in turn, we've been able to hire one full-time staff member and three part-time staff, all of which live in the Quinte West area. We expect, in the very near future, to be adding more staff to our team!" Nan explains.
Trenval Experience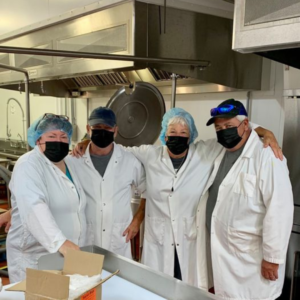 It was the Small Business Centre that directed Nan to the CFDC for financial Guidance, a referral that she is forever grateful for.
"In order for us to grow we needed help to finance our receivables, build up our inventory (both raw and finished goods) and to purchase equipment to increase production and deliveries. As an entrepreneur, you're pretty much on your own and they understand that. Their business expertise and counseling have been invaluable to us in enabling us to set realistic financial goals for our company," Nan explains.
Not only did Trenval provide Nan with a clear, comprehensive plan and the knowledge she needed to take the next steps of her entrepreneurial journey, they also provided her team with support and encouragement.
"The CFDC have been like the supportive parents I needed to help me make the responsible financial decisions for my business," Nan jokes. "Without their help I would definitely not be where I am today. With the CFDC, I do not feel alone. I feel encouraged to continue with my vision. And as they will point out to you, the reality is all in your numbers!"
Community Impact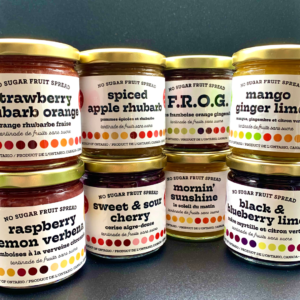 County Fare has an impact that spreads far beyond the Bay of Quinte. They have worked hard to create healthy products that people with gluten allergies, diabetes and celiac disease can enjoy. Their products also promote a sustainable healthier lifestyle that doesn't skimp on taste.
County Fare's commitment to maintaining their hands-on approach to their products has also greatly benefited the local economy. Their team can be found during the week at the County Food Hub cooking up the latest batch of their sugar-free jams and sauces, and are still active participants in local farmers markets.
See for yourself what all the fuss is about at cfare.ca!
Final Thoughts on Working with Trenval
"We've received excellent financial support and guidance from Trenval over the years that we can honestly say County Fare wouldn't be where it is today had it not been for their help. We can't thank them enough!" – Nan Keenan