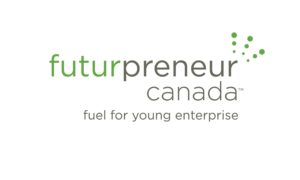 Futurpreneur Canada has been fueling the entrepreneurial passions of Canada's young enterprise for nearly two decades. They are the only national, non-profit organization that provides financing, mentoring and support tools to aspiring business owners aged 18-39. This internationally-recognized mentoring program hand matches young entrepreneurs with a business expert from a network of more than 2,800 volunteer mentors.

We offer collateral-free loans at better interest rates than most banks. But we can't do it alone. We're able to finance up to $15,000 per business. If you need more money, BDC may provide up to $30,000.

General Eligibility Requirements:
Between the ages of 18-39 years of age.
Demonstrate some training/experience related to your business idea.
Create full-time sustainable employment for the applicant(s).
Agree to work with a mentor for up to two years.
Produce a complete and viable business plan by the end of the application process.
Business fully operating for fewer than 12 months.
Assure that the business is NOT in the research and development stage.
Assure that financing proceeds may not be used for refinancing existing debt.

For more information visit: www.futurpreneur.ca