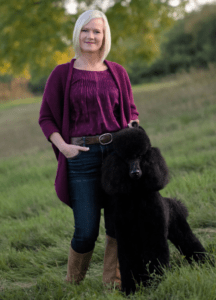 "You can't fake passion" says Barbara Corcoran, millionaire Shark Tank investor. "The same three qualities exist in every successful entrepreneur; passion, high energy and thankfulness".
Meet Heather Boyd, an award-winning Certified Professional Groomer and the owner of Doggie Detailing. Heather lights up when she talks about her clients – the ones on the grooming table as well as their human companions.
With help from Trenval, she expanded her business and moved in to a new 1100 sq. ft. storefront at 391 Dundas St. W. in Trenton where, Doggie Detailing could better meet customer needs. Within weeks, word spread and her team began booking a month in advance.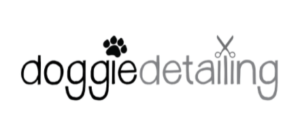 The Doggie Detailing premises are flooded with natural light, music, and their four-legged guests are spoken to in sweet tones and baby talk. Happy, freshly groomed companions greet their owners wearing a colourful bandana or feather adornment. These niceties matter.
All staff are certified vet assistants, highly trained in grooming (one specializing in cat grooming) and award winners. Heather's commitment to training includes having industry professionals in for skill building sessions.
"We don't just shave dogs – we style them." Being top in their field by mastering new techniques and studying emerging trends such as the popular Asian style, shows the ability of the team to offer great service.
Staff answer questions, share pictures and video's while offering advice on their popular Facebook page. Clients can book an appointment online through FB or www.doggie-detailing.ca – one customer friendly business!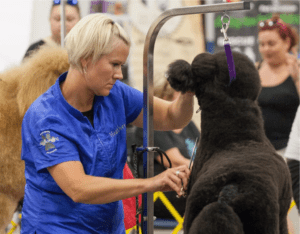 The larger location also allows Heather to stock quality food and snacks. Groomers see the dry skin, ear infections, allergies and other consequences of diet deficiencies and Heather has seen the difference raw food diets have made with her own animals. She is quick to share her experiences. "Raw food is not simply 'raw food' and it's not just for old dogs or big dogs – it's for all dogs." Doggie Detailing offers two food brands that Heather researched and feeds her own pets. She has found local snack makers that provide grain free pet treats and has managed to keep the costs down. Her line of accessories continues to grow. Among them, she promotes a local pet portrait artist and provides an outlet for unique local pet items. Her passion will only expand this business into new areas that serve our pet adoring community.
Trenval Business Development enjoys working with clients that possess the 'passion, high energy and thankfulness' traits. Heather was referred to Trenval by another local business and feels "Trenval is so much more than a business financing option; they are helpful and organized."
Heather Boyd's love of what she does is a gift to our local community and the Board and Staff of Trenval congratulate Heather Boyd and her staff. We are proud to have been a part of this success story!
About Trenval
Trenval Business Development Corporation is Bay of Quinte's Community Futures Business Specialist, financing business start-ups, expansions or successions in the Quinte region for 34 years. Trenval provides small business support by offering various small business loans to entrepreneurs to start, grow and thrive their business in our local communities.
Do you have a business plan that you would like to bring to fruition? Contact Trenval at 613-961-7999.