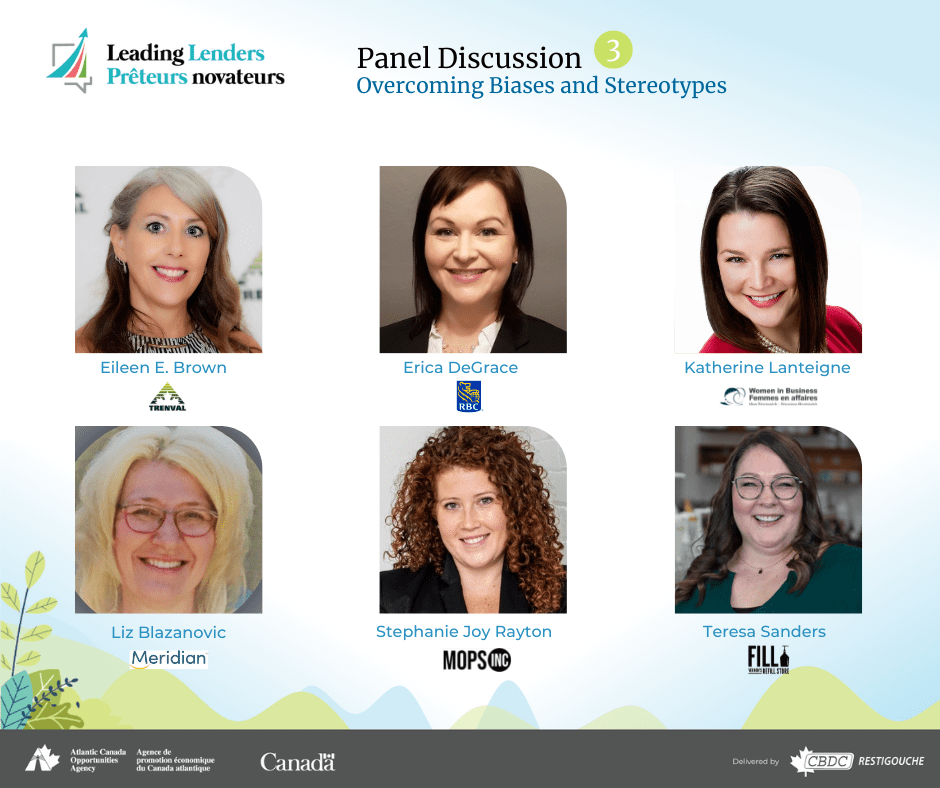 Trenval's Business and Loan Advisor was featured along with Belleville entrepreneur Stephanie Rayton (Mops Inc) as part of the Leading Lenders discussion panel on Overcoming Biases and Stereotyping for Women Entrepreneurs.
The Leading Lenders team brings together lenders and women entrepreneurs to crack open the conversation on the potential barriers of women entrepreneurship. The theme of this panel discussion was overcoming biases and stereotypes, in which panelists had the chance to have a conversation around the following questions:
What are some of the biases and stereotypes you have witnessed or heard of when it comes to women entrepreneurship?
What is your number one tip that you would offer to lenders who are working with women entrepreneurs to help overcome biases and stereotypes?
The invited panelists for this panel discussion were:
Liz Blazanovic – Regional Vice President, Meridian Credit Union
Eileen E. Brown – Business and Loans Advisor – Trenval Business Development Corporation
Erica DeGrace – Business Account Manager, RBC Royal Bank
Katherine Lanteigne – Director, Women in Business New Brunswick
Stephanie Joy Rayton – Owner, MopsInc.
Teresa Sanders – Owner and Operator of FILL- Vernon's Refill Store and FILL- Kelowna's Refill Store
The full panel discussion is available at the following link: https://www.youtube.com/watch?v=znetZ4Xt03E