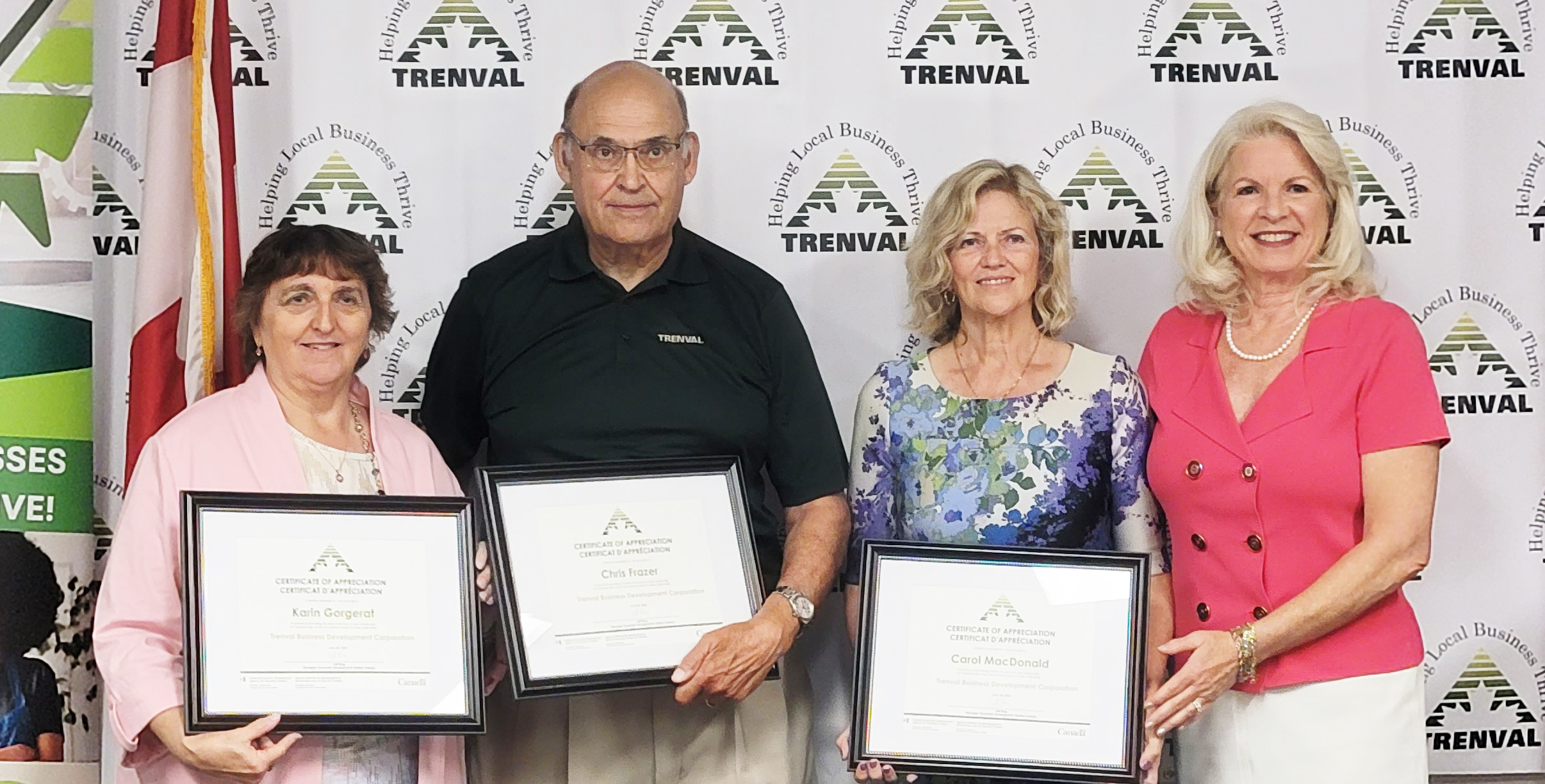 Trenval Business Development Corporation held its Annual General Meeting reporting on its 36th year supporting local business and community organizations.
The 2022-2023 AGM extends warm gratitude to three outgoing board members. Departing the Board are Chris Frazer and Karin Gorgerat who both served ten years volunteering and Carol MacDonald, serving four years.
Trenval is pleased to welcome two new Board Members, Bev Woods (Founder/CEO Gift from the Heart) and Hardik Patel (owner of Belleville International) and most recently with Loyalist College as staff working on bridging the gap between students and the community. Both new members collectively enhance Trenval's Board with their business acumen, community work and entrepreneurial strength. Trenval is pleased to announce the appointment of returning Chair, Joanna March, Vice Chair, Jamie O'Shea and new Secretary/Treasurer, Sean McKillop.
Trenval assisted a total of 123 businesses with loan and non-loan services with a job impact of 405. The organization provided access to capital of $3,081,000 in loans, a new record lending year, and $11,020 in grants. "I'm very proud to release these results and have a recorded year and compliment the staff and the Board of Directors on all the hard work and commitment to the local business community", said Amber Darling, Executive Director.
"The Trenval team is here and ready to assist local entrepreneurs with starting or expanding business and can provide business services in cash flows, marketing, succession planning and business plans", commented Chair, Joanna March.
Since inception, the volunteer board of directors has governed the organization that serves the City of Belleville, City of Quinte West, Town of Deseronto, Tyendinaga Township, Tyendinaga Mohawks of the Bay of Quinte and Township of Stirling-Rawdon.