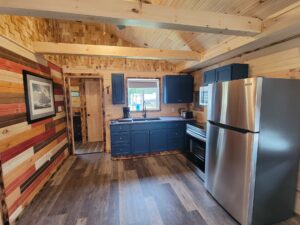 Making memories for generations has been the focus of Stoneburg Cove Cottages since the Wiehr family purchased the business back in 2014. At the time of purchase, the park had been severely neglected and was a shell of its former self. After consulting with longtime guests they set off on a renovation adventure, re-imagining what a family friendly, fun filled, cottage resort for active families would look and feel like. The Wiehrs went back to the roots of the property, where families came to relax, reconnect, and revel in the sunshine while savoring the cottage experience. Together, they've created a family run, boutique cottage colony, RV Park, and marina.
Challenges
The challenges the Wiehr family has faced in the last 8 years have been substantial. At the time Ricky and Steffen purchased the property, it had been neglected for decades and was in an advanced state of decay with few returning guests. The family was up against extreme odds: low income and a massive need for investment. In their eight years of operation, they suffered two historic floods (including tens of thousands of damage), and three years of historic pandemic which included forced closures for ⅓ of the last two summers of operation.
The insurance company demanded they call an electrical inspector who found everything to be substandard and the couple ended up having to rewire the entire property. They had to learn electrical code, plumbing code, building codes, septic code, health regulations, municipal regulations, all at the same time, while running a 24/7 business, and figuring out how to get and retain guests! The couple were under severe stress from the demands of their guests, and the regulatory environment, while being limited in finances to improve the situation.
Trenval Experience
After self-financing the complete reconstruction of three cottages, Ricky and Steffen had tapped out every avenue of debt, and gutted their savings. Despite this, they wanted to continue to rebuild our property, so they sought financing and quickly came across the BDC. The BDC was not able to fulfill the entire loan amount needed, so they referred the Wiehrs to Trenval. It was thanks to Trenval that Ricky and Steffen were able to take the next big step.
Successes
Before Trenval, only 3/10 cottages were renovated. By the end of 2019, (the year Trenval got involved), they were able to get 5/9 cottages renovated, as well as three new RV sites. Trenval helped out Ricky and Steffen again in 2020, allowing for 6/9 cottages to be renovated and an additional 2 new RV sites created.
But the support didn't stop there! In 2021, thanks to Trenval's support, 8 out of the 9 cottages have now been renovated. From before Trenval (2018), to after Trenval (2020), their revenue from the cottages increased 96%. The revenue from the RV's also increased by 63%.
The Wiehr family was able to improve their septic system, waterfront, and repaired their marina from the damage from the floods in 2017 and 2019.
When asked about any innovative approaches or projects for their business, Steffen shares:
"We turned off our flood lighting, which reduced our electricity consumption by 40%. We installed heat pumps six years ago, before anyone else in the area. We use Online Travel Agencies which few in this area use. We also use property management software, which is rare for a property of our size."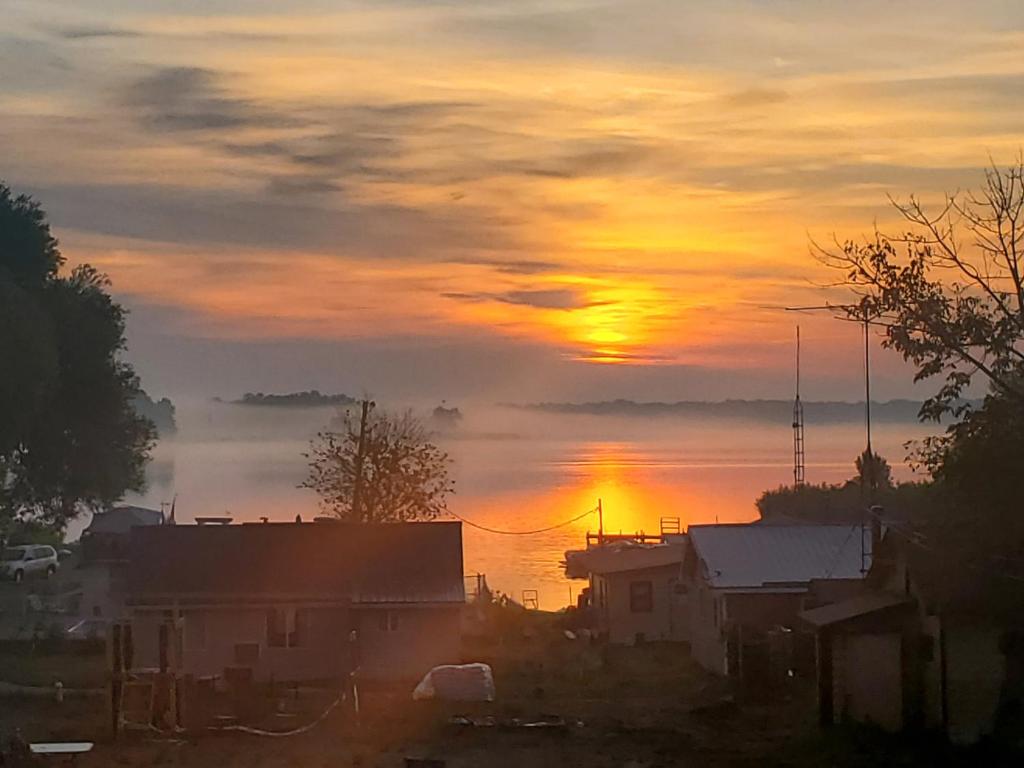 Community Impact
Ricky and Steffen donate 1% of their gross revenue to local, and national charities, such as: the Quinte Humane Society, Brighton Youth Centre, and The Nature Conservancy which recently purchased a large parcel of land outside of Brighton. They have volunteered on the Friends of Wellers Bay executive, and have tried to show their neighbours how to increase revenues/profits through renovation.
Ricky and Steffen were able to hire four local students last year, and three this year. Their guests spend money at local restaurants, grocery stores, hardware stores, museums, Provincial Parks, coffee shops, bakeries, cheese factories, deli's, stores of all kinds, wineries, cideries, breweries, distilleries, gas stations, festivals, etc. Currently, Stoneburg Cove Cottage is seeing 53% more guests than before, with the economic ripple effect felt within a 50 km radius.
The future certainly looks brighter for Stoneburg Cove Cottages, with plans to renovate a big cottage into three motel rooms which will be 30% bigger than the average motel room.
"We are looking for the right opportunity to expand, and offer more amenities/services to our guests. We are offering mentorship, and direction, to the next generation," Ricky explains.
Final Thoughts on Working with Trenval
"Without Trenval, we might not still be in business, their help has been invaluable. And always with a cheery tone, and smile. We were excited, and nervous, about meeting the investment committee, but in the end, it was not as hard as we were led to believe. We know our business, and the numbers, inside and out." – Ricky and Steffen Wiehr