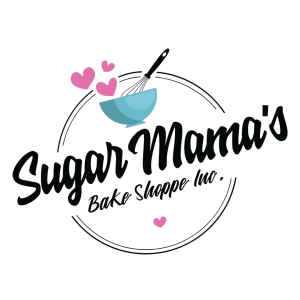 Success has been sweet in the Bay of Quinte for mother-daughter duo Krysten and Joanne, owners of Sugar Mama's Bake Shoppe.
Their passion for quality products made with whole ingredients and exceptional customer service has easily made their business a weekly stop for their customers.
What started out as a small, family-run bakery has quickly grown into a 24-hour operation. Not only have Krysten and Joanne expanded their amazing team, but their menu now showcases unique monthly flavours and even caters to those with dietary needs. Recently they have become a staple vendor at Pop-Ups on the Bay at Zwicks Park.
Challenges & Successes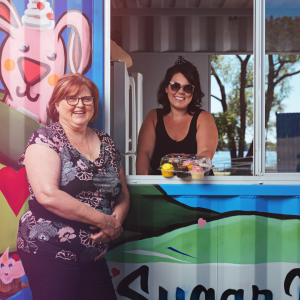 Like many other businesses have discovered, taking their business to new heights was not without its ups, downs and fears.
"We did face some challenges in the process of this business," Krysten reflects. "We weren't sure what to expect in the beginning, and it felt like we bit more off than we could chew, going from catering small orders and events to opening a full storefront. It was a much grander scheme than envisioned, but Trenval walked me through every step with advice and workshops."
Krysten and Joanne were in the process of making big changes when the pandemic hit. In order to keep their dream alive, they revamped their business model to offer curbside orders. Their ability to pivot their business, combined with hard work and continued support from their loyal customers, paid off during those tough few years. In early 2022, Krysten and Joanne moved to a larger location at 365 North Front Street in the Bell Tower Marketplace.
Trenval Experience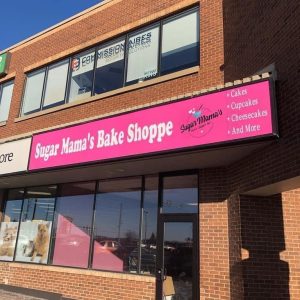 Krysten found out about Trenval and the Community Futures Program during a research process when she was looking to take things to the next level.
"I approached the local CFDC because I knew entering this large-scale business, I would need coaching and mentoring along the way," Krysten shares. "I also applied for financing through Trenval. The courses were extremely helpful and meeting with the board of Directors helped me to prepare myself for business and gave me confidence in my ideas and business plan."
Reflecting on that period in her entrepreneurial journey, Krysten noted that, "My experience with Trenval positively impacted my growth and success in business. I felt prepared to begin my entrepreneurship and I often found myself thinking back to what I learned in the workshops they provided through their Small Business Centre, and advice given to me by their board of Directors."
Community Impact
Sugar Mama's Bake Shoppe has become a staple in the Bay of Quinte, with an impact that expands beyond delicious, mouth-watering treats.
"We feel it's important to be involved with the community we belong to. We have supplied jobs, supported fundraisers and provided donations. We have also been involved with a number of special events locally."
As for what's next, Krysten and Joanne plan on growing and expanding their business further. Regardless of the next route they take (or flavours they try), their main goal is to keep their customers happy and as involved in the process as possible. For many, it's truly love at first bite!
Final Thoughts on Working With Trenval
"Trenval is a group of incredibly knowledgeable and helpful people. They have been a useful tool for me long term in my business; they have helped me to network and have encouraged and supported me to find success in business, and for that I am very grateful." – Krysten Trenholm