Business achievement requires going the extra mile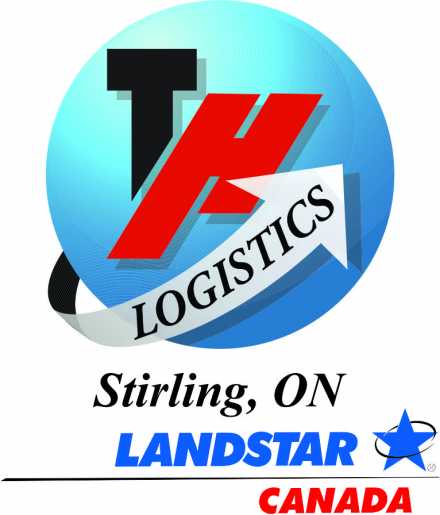 Trevor Hagerman has worked in transportation since high school. He learned the ins and outs of the industry and successfully built businesses for other people. That can grow very frustrating when you know you could be building something for yourself.
It was the support and encouragement of his wife, Shelley, that finally moved him from Operations Manager for someone else to the proud owner of TH Logistics. She insisted he not work from home but instead rent an office space, buy furniture and have a phone system set up. He needed to look and feel 'in business'. That was in 2008 and he was starting from scratch.
The first truth of business is that there is no business if there are no customers so delivering remarkable customer service has been driving TH Logistics from mile one.
If a customer needs a big load picked up in New Brunswick and delivered to B.C. by Wednesday – consider it done. Pick up in the States, delivery abroad, big, small, heavy, cumbersome, land, air, sea – done. They are among the best problem solvers in the industry.
Trevor says becoming an independent agent of Landstar, a renowned transportation services company, gave them access to a network of safe, reliable transportation logistics and supply chain solutions, 24/7 individual attention to detail, access to more than 36,000 available capacity providers and made TH Logistics uniquely qualified to meet all transportation and logistics needs across North America and around the world.
Today, there are 10 staff at TH Logistics (Shelley's on board too) and they work out of a very large, beautifully renovated building in Stirling, Ontario. "We needed to acquire commercial space to operate our growing business and that's what brought us to Trenval. We are ever grateful for the assistance provided by Trenval and their partner, the Business Development Bank of Canada, to help us accomplish our goals!"
Shelley said she wishes she had stopped into Trenval way back in the days of setting up the first office. "I had to find out about HST and registering the business and all that on my own. I wish I would have found out about Trenval and their business services sooner."
TH Logistics are Landstar's largest independent Canadian agent and have been recognized consistently with awards and cruises.

The first award on the shelf has 'Trevor Hagerman' engraved on it. After that, he insisted the company name be inscribed instead because it was the team that was achieving goals not him alone. "Your staff is your greatest asset. Treat them accordingly" says Trevor.
And Trevor insists the company doesn't become complacent. "We invested in new technology that took our relationship with each customer to the next level". And even more service enhancements are planned.
When you are coordinating the movement of millions of dollars of shipments across North America and globally, the centre of the universe really can be found at www.thlogistics.ca
The Board and Staff of Trenval congratulate Trevor and Shelley Hagerman and are proud to have been a part of this success story!